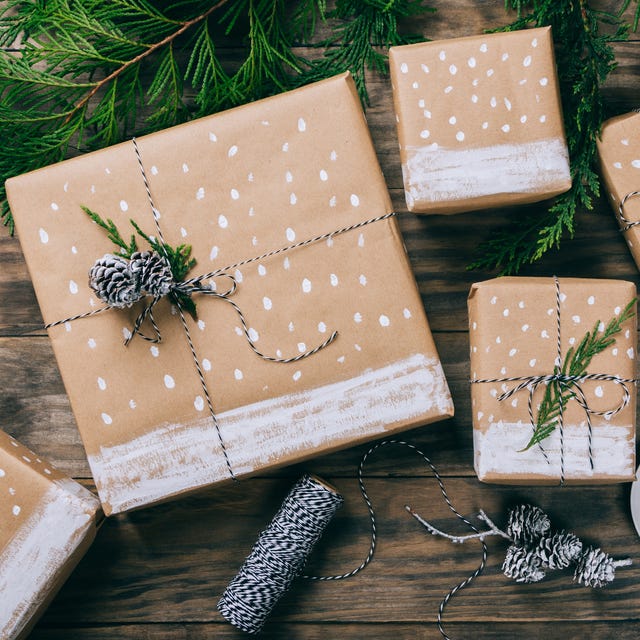 Santa Baby, I want a low waste Christmas, and really that's not a lot.
In highschool one of my best teachers told me their family didn't give gifts on Christmas. Initially, I thought this was robbing her kids of the holiday season like the grinch stealing every last ornament. But I have begun to see the point she was trying to make that one morning in my Global Development class.
           The truth is, Christmas has become so commodified that the holiday season is now the largest economic stimulus for many countries around the world. In 2013, the United States generated three trillion USD between American Thanksgiving and Christmas. This accounted for 19.2% of the retail industry's total sales that year. This November, 58 billion USD was spent online in the U.S, which is up 32% since November 2019 and is projected to average at daily spending of 3 billion USD as the holiday season continues. Now imagine; the zip ties, the wrapping paper, the shipping boxes, the plastic containers, the protective Styrofoam, and the barrels of oil and gas that go into bringing trillions of dollars' worth of presents down the chimneys and into the stockings across the U.S. alone. Next, picture those "gifts" piling up as plastics in landfills, filling our oceans with microfibers from textiles, stripping forests for cardboard boxes, and most of all as being 19.2% of the capital that each year perpetuates our broken system of endless consumption. Yikes… now look who's the grinch.
           Lucky for us, we can choose to be a part of a movement that asks; How can we solve this? Rather than; How can we cover this up so we can make even more money? Your dollar has the power to be an economic vote towards better business practices and planet conscious consumption. Here's how that vote can also put a smile on the faces of the ones you love this holiday season:
1. Gift an experience:
We've all been short of experiences this year, and it might seem out of reach to gift an experience when something like a music festival is and will be off the table for a while. So why not splurge on a night at a cool craft brewery, book a few nights at a nice AirBnB, have a staycation, or buy a subscription to a fun online class like masterclass or peloton. 
2. Gift gear and things that will get you outside:
Let's be honest: the winter is brutal, especially in Kingston. But getting outside has never been so important when our whole lives seem to be online. Many of my friends tell me, "There's never bad weather; there's just the wrong gear." So, help your friends and family get outside this holiday season. Buy them that four-season tent, a pair of snowshoes, or some sweet ski apparel that will help them look fresh on the slopes.
3. Buy what you need and consider your shipping method:
I get it. It's easy to get trigger happy when you see 40% off at Aritzia, and as students, a lot of us really benefit from saving on items we otherwise couldn't afford. So, what's the happy medium? Be mindful before you hit checkout. Scan your shopping cart and ask, "Do I have another item of clothing that has the same functionality as this one? Does that difference in colour or hemline really outweigh the planetary costs of buying this new item?" If the product you have your eyes on makes it through the filter of impulse buying, next consider your shipping method. Free-two-day delivery is great for the customer, but the planet is the one that bears the burden of the cost. Consider the time frame you need your products to arrive in. Choosing that slower shipping option gives companies time to choose methods with lower carbon emissions. A study from MIT, "Environmental analysis of US Online Shopping," explains that online shopping typically has lower carbon emissions than the traditional means of brick and mortar shopping. However, when two-day shipping is selected, this often means your product will be flown and then driven to you depending on where your order is coming from and the distance between you and the warehouse. If two-day shipping does, in fact, include air-travel, it will exponentially increase the carbon emissions tethered to the delivery of your parcel. 
4. Support Local, planet, and people-focused businesses:
It seems backward and wrong that stores like Walmart, Winners, and Costco are allowed to remain open during the second wave of lockdowns, but local apothecaries, candle shops, and Canadian owned boutiques are forced to flip their open signs over. For a list of 100 Canadian owned businesses with online shopping platforms, click the link here and put a smile on a local entrepreneur's face when they see "new order" in their inbox.
5. Up-cycle and de-stigmatize thrifted gifts
Last but not least, explore a new meaning to vintage and buy your friend or loved one something unique! I know it might seem weird to gift something that had previously been loved by someone else. But our generation sources style from the past decades of the 70's all the way through the early 2000s, so why not gift that authentically from the era it came from. The world of high-quality thrifting is on the rise, so find that cool piece of clothing or décor that screams the name of someone you love, give it a clean and wrap it nicely, then watch the joy on their face when the time comes to do the unwrapping. Check out these local and/or student-run thrift flip companies on Instagram for your next clothing oriented present:
@thunderwingvintage – Kingston
@limestonecitythrift – Kingston
@hippie_thrift – Kingston
@bugsvintage – Guelph